09/05: A Survey of Online Heritage Resources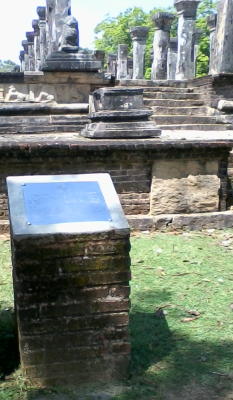 Interpretive Signage, Ancient City of Polonnaruwa (
http://whc.unesco.org/en/list/201
) Sri Lanka 2 May 2013
In 2013, AUSGRID Substation 15, Johnston Street became the second oldest substation on the network. Photograph 7 May 2009. More at
http://ramin.com.au/annandale/story4-electricity.shtml
State Records NSW (Western Sydney Records Centre at Kingswood)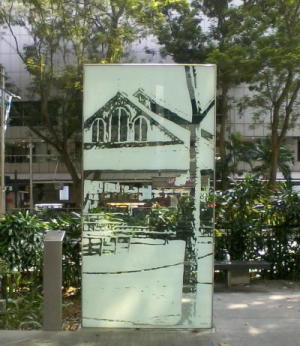 What was here before, Orchard Road, Singapore, April 2013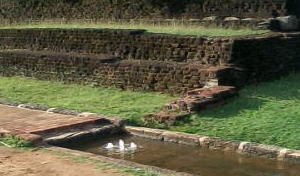 Fountain, Gardens, Sigiriya, Sri Lanka, 3 May 2013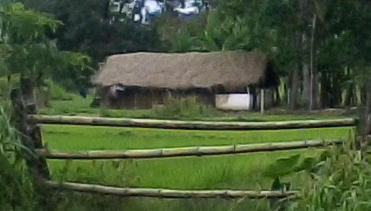 Thatched Wattle & Daub House, Sigiriya, Sri Lanka, 3 May 2013
Ancient City of Sigiriya
http://whc.unesco.org/en/list/202
Annandale Sewerage Aqueduct - the first reinforced concrete structure in Australia
White Bay Power Station Open Day, February 2011
Facade, White Bay Power Station 26 February 2011
http://www.ramin.com.au/eco-sydney/white-bay-power-station-rozelle.shtml
A Survey of Online Heritage Resources
Leichhardt Council
Heritage Advisory Committee
Marghanita da Cruz
18 May 2013
Global, National, State, Local Heritage
Ruins, Museums and living
Functional (Railway, Electricity, Irrigation & Sewerage)
Photographs/Museums/Interpretive signage vs the Real Thing in context
UNESCO World Heritage List
1972 World Heritage Convention
http://whc.unesco.org/en/convention/
List includes 745 cultural, 188 natural and 29 mixed Sites (includes a Map)
http://whc.unesco.org/en/list
Australian Government
About Australia's heritage
National * Indigenous * Commonwealth * Historic shipwrecks * Movable * Overseas
http://www.environment.gov.au/heritage/about/index.html
Guide to heritage listing in Australia
http://www.environment.gov.au/heritage/publications/heritage-listing-guide.html
Australian National Heritage Register
http://www.environment.gov.au/heritage/places/national/
Map
http://www.environment.gov.au/heritage/places/national/#googlemap
Commonwealth Government Heritage Register
http://www.environment.gov.au/heritage/places/commonwealth
NSW Government
NSW State Heritage Register
http://www.environment.nsw.gov.au/heritageapp/heritagesearch.aspx
What is movable heritage and why is it important?
http://www.environment.nsw.gov.au/Heritage/aboutheritage/movableheritage.htm
Railcorp Heritage and conservation register
http://www.railcorp.info/community/heritage_register
Register of War Memorials in NSW (SLNSW/RSL)
http://www.warmemorialsregister.nsw.gov.au/
Maritime heritage
http://www.environment.nsw.gov.au/maritimeheritage/index.htm
Roads and Maritime Services
http://www.rta.nsw.gov.au/environment/heritage/index.html
Sydney Water
http://www.sydneywater.com.au/SW/water-the-environment/what-we-re-doing/Heritage-search/index.htm?itemname=&streetname=&suburb=Annandale
Ausgrid convicted and fined for destroying Aboriginal rock engraving
$40,000 in penalties and costs.
http://www.environment.nsw.gov.au/media/OEHMedia13042302.htm
Local Heritage
http://www.environment.nsw.gov.au/Heritage/listings/local.htm
Legislation
NSW Legislation
http://www.legislation.nsw.gov.au/
Australasian Legal Information Institute (AustLII)
http://www.austlii.edu.au/au/nsw/
http://www.austlii.edu.au/au/cth/
Archives
City of Sydney Archives
http://www.cityofsydney.nsw.gov.au/learn/history/archives
State Records NSW
http://records.nsw.gov.au/
National Archives of Australia
http://naa.gov.au/
Other
National Trust Register
http://www.heritagespace.com.au/register?resetfilters=0
National Library of Australia's Trove
[Local, State, National and International Library Catalogues and Digitised Material]
http://trove.nla.gov.au/
Annandale Association Register of Buildings
http://trove.nla.gov.au/picture/result?q=Annandale+Association+Building+register
Annandale Building Regulations (June 1911)
*One Third of Area to be left unoccupied
*Floors at least 12inch from ground
*Damp Course
*10 Feet Ceilings
*10 foot set back
*Wooden Buildings
*Factories, Halls and Shops to be constructed of brick, stone or concrete
http://ramin.com.au/annandale/annandale-borough.shtml#building-regs
The rum track
Places associated with the 'Rum Rebellion', 26th January 1808 to 1st January 1810
http://www.environment.nsw.gov.au/Heritage/research/rumtrack.htm
Photographs vs the Real Thing
Along Orchard Road, Singapore they have panels showing photographs of the Orchards and Markets which have been replaced with shopping malls and office buildings.
In Sri Lanka, ruins are world heritage listed, but
Wattle and Daub, Thatched houses
in paddy fields, irrigated by the water captured in the tanks (reservoirs) built by the kings who once lived in the ruins are not.
Heritage Listing of Remnants of world's largest Tram Network
Sydney Tram Network
http://www.railpage.org.au/tram/sydhist.html